Christian-Marc
Olmos Vente
Foundation
The Christian-Marc Olmos Vente Foundation was established in March 2012
Its philosophy is The Fourth Way, which consists in the competitive economy of eco-being, that is, the harmony between the person, the social and environmental setting and a healthy economic competitiveness.
Visits to L'hort de l'Alé
L'hort de l'Alé, declared of Community Interest (September 7, 2015) is a project of the Christian-Marc Olmos Vente Foundation based on the promotion of sustainability in its ecological (certified by the CAECV),ethnological (museum of the raisin) and supportive (support for the integration of people with disabilities and social action) facets. It includes among its elements restored buildings of the nineteenth century (Riu-Rau rural house) and one of the few raisin stoves in the province of Alicante,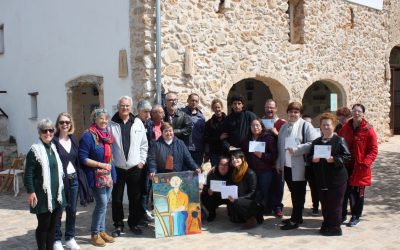 On March 23rd an emotional day was held at L'Hort de L'Alé on the occasion of the "Jorge Olmos Painting Contest" for people with disco abilities, for the benefit of ADIMA (Association of people with disabilities of the Marina Alta). Attendees from different...
read more